Employment screening with Validata
Validata offers 'the comfort of being sure'. With our future-proof screening solutions, we help your organisation uphold its integrity.
Time-saving screening software
Access screenings on your desktop or mobile anytime and anywhere.
Safe and secure
We handle confidential data carefully, in accordance with the GDPR.

Fast screening process
Our short turnaround times mean that your candidates can start in their position quickly.
Types of screening
Whether screening job applicants or existing employees, we can help you find the best candidates with their hearts and minds in the right place.
More than 300.000 background checks for over 1.300 organisations in various industries and countries.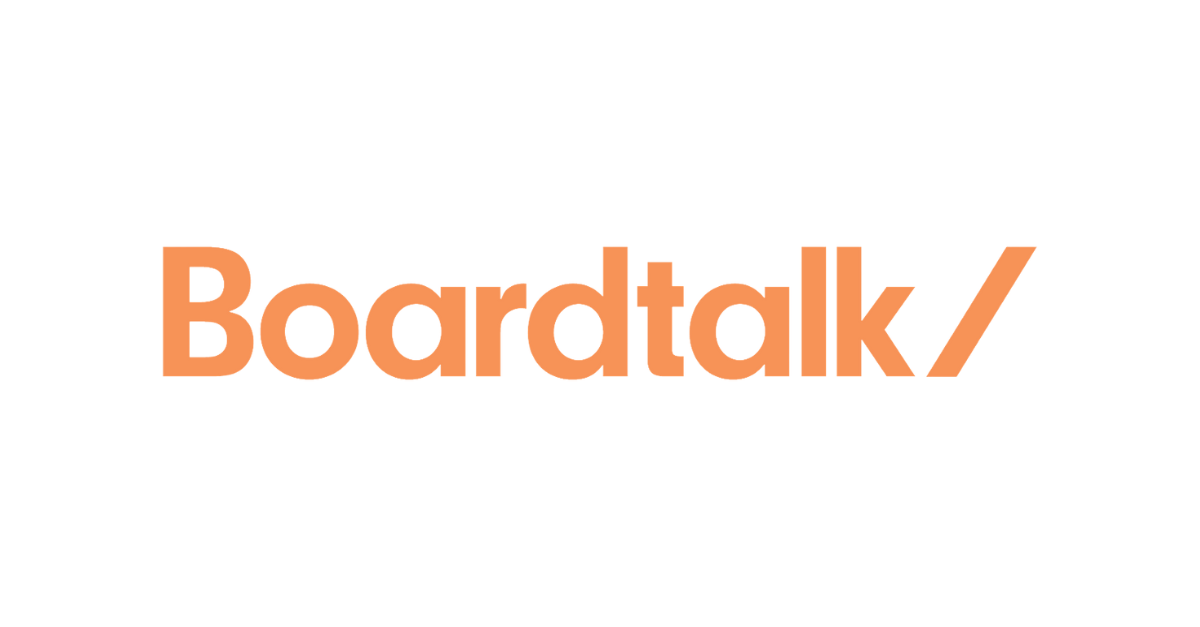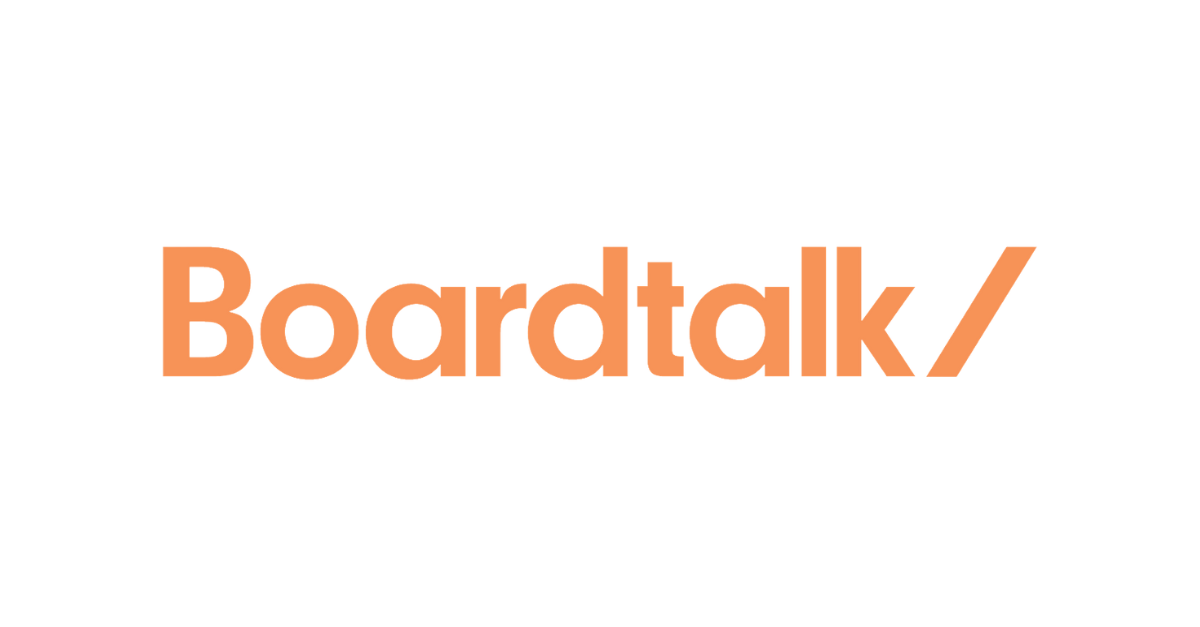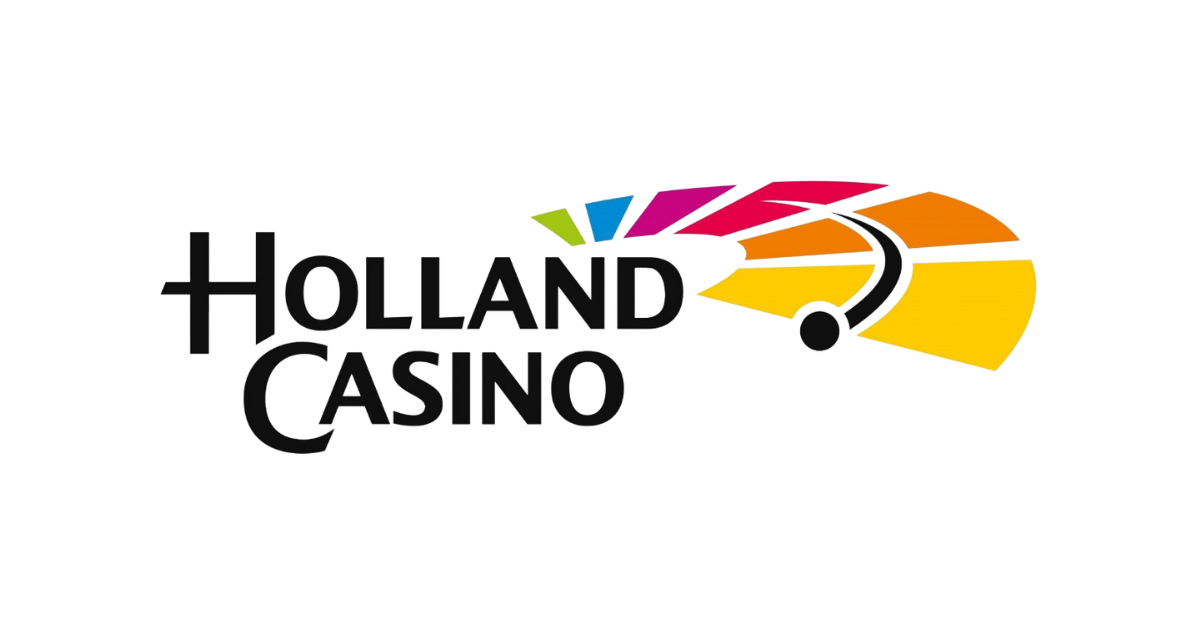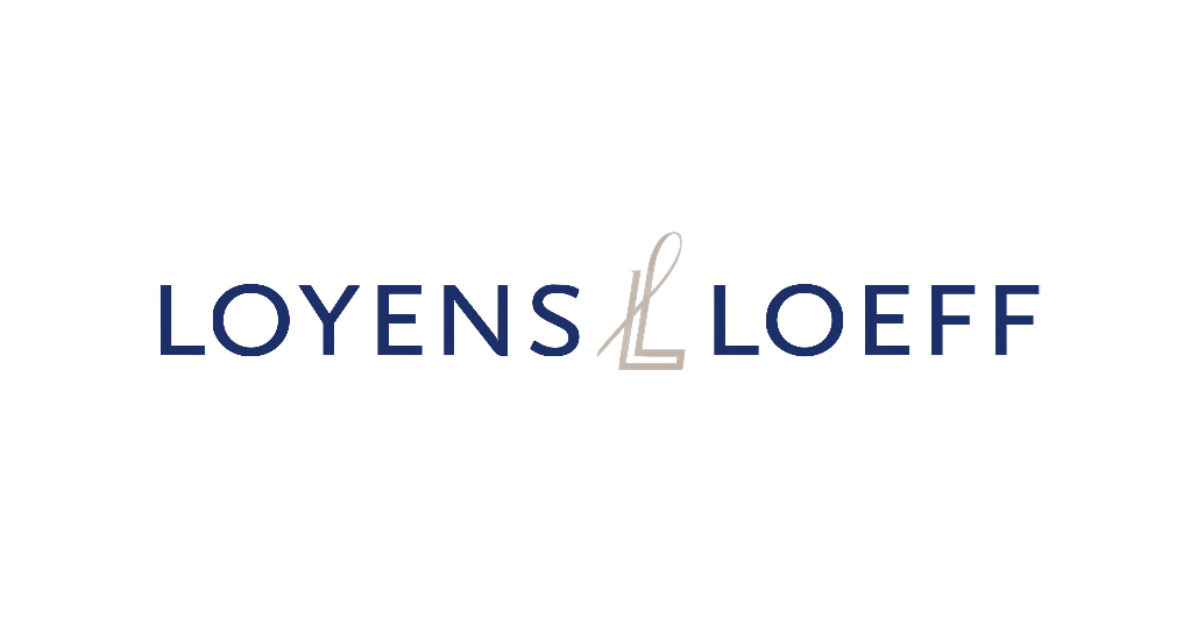 Harm Voogt, CEO at Validata Group
"In the software sector, in particular, employees often come into contact with sensitive information, such as a developer who has access to a company's database. Screening is then commonly conducted to ensure that a candidate has integrity and may not have made a mistake in the past."
Harm Voogt, CEO at Validata Group
"The increase is a direct result of the pandemic. The number of online orders has increased due to working from home and the closing of the non-essential stores. Those parcels have to be delivered, so the demand for personnel in that sector has increased dramatically."
Angelien Frehé, officer at Ordina
"Conducting the screenings ourselves took too much time for the one person responsible. For Validata, no request seems to be too much. The system is also safe, secure, and user-friendly. Overall a very positive experience."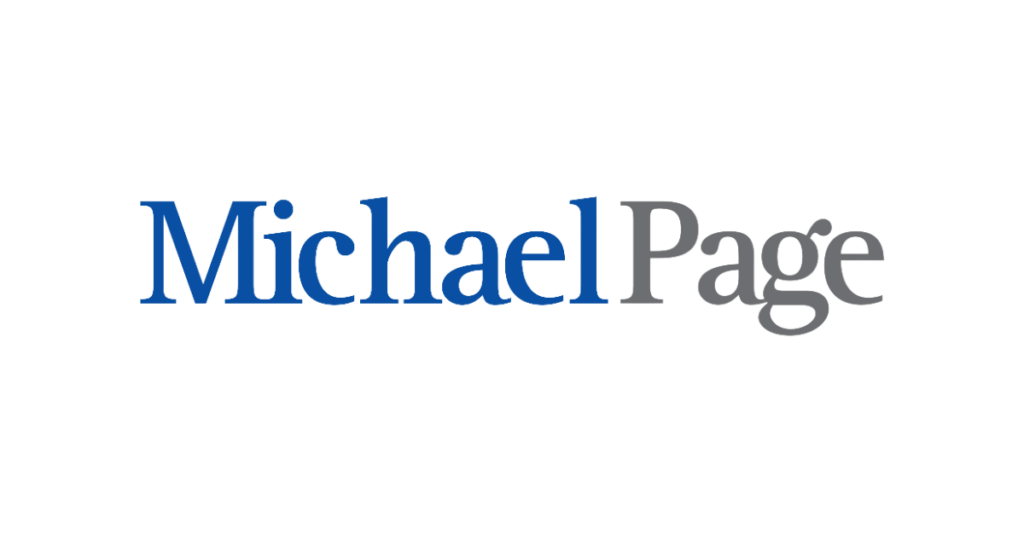 Ilze Lamers, HR Director North-Europe at Michael Page
"Validata remains flexible under any circumstances. If anything changes – whether on a global or local level – they act accordingly. They know our recruitment process inside out and with their extensive knowledge they can instantly come up with suitable solutions."
Harm Voogt, CEO of Validata Group
"Organisations will never stop using employment screening. The current demand will even increase, as no organisation wants to go back to how it was before."
Madelon Snel, Interim HR-manager at Quion
"Working with Validata means working with people, not with an anonymous organisation."
Pauline Nunen, HR Specialist at Talent&Pro
"Validata keeps its promise to deliver the screening report quickly."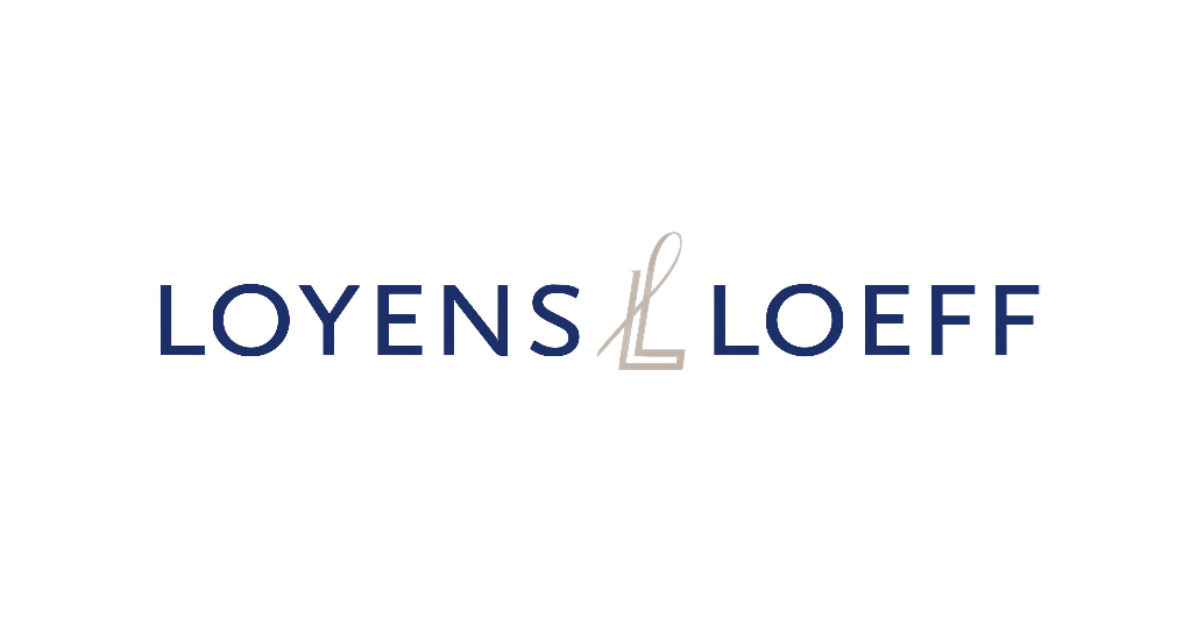 Joris Ringelink, HR Officer at Loyens & Loeff
"The AFAS integration realises a centralisation of the entire process in one system, resulting in minimal workload and a significant reduction in error sensitivity."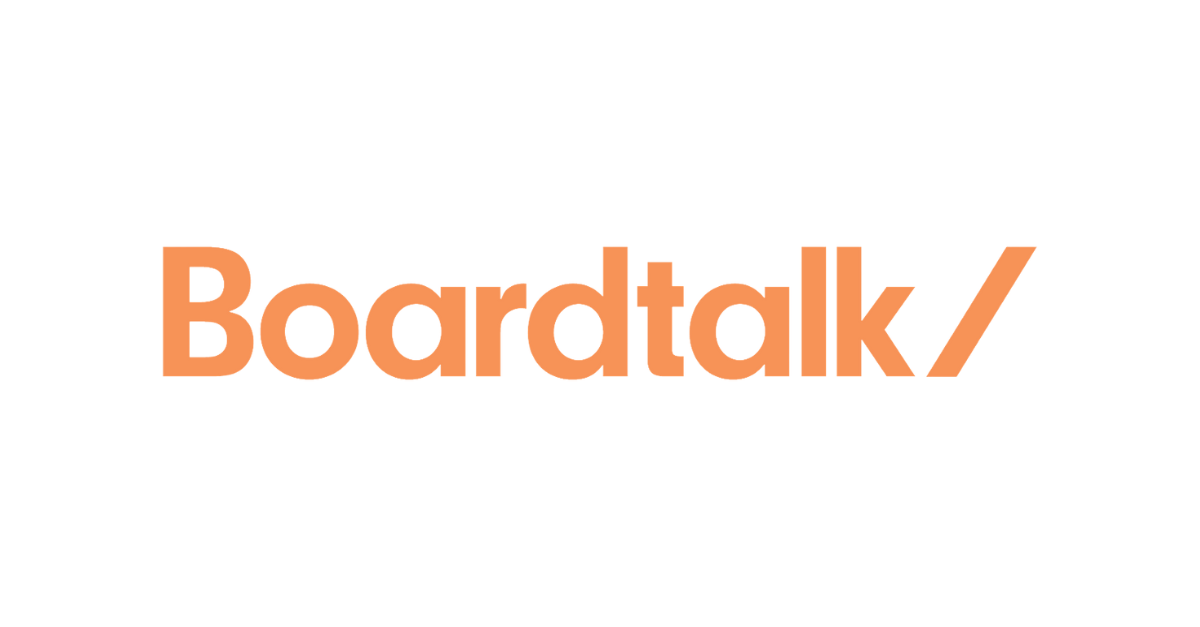 Mats Holmberg, Boardtalk
"Their pro-active approach to understanding the Swedish market, allows Validata to tailor their solution to our specific needs."
Harm Voogt, CEO at Validata Group
"Ultimately, we have given our clients more control from a privacy point of view. We have helped clients become more aware of what data they should process and when, which ultimately better protects the person being screened. Our deep understanding of privacy legislation and data protection gives our clients the comfort of being sure."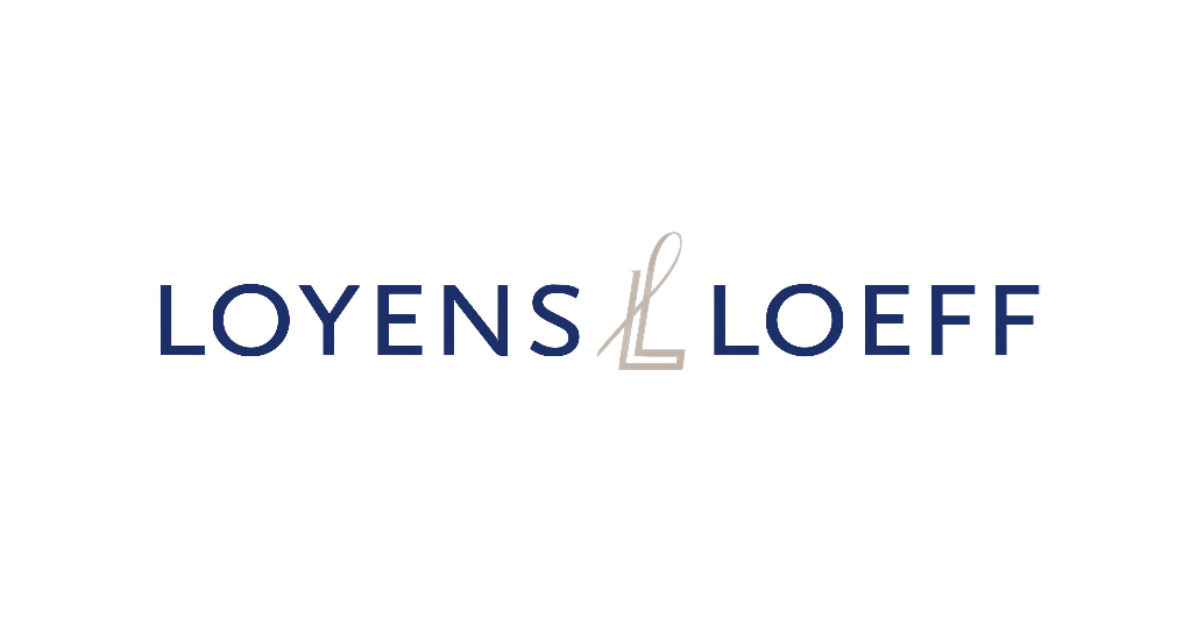 Joris Ringelink, HR Officer at Loyens & Loeff
"Validata also offers the possibility for international screening. Due to the international character of Loyens & Loeff, we receive various applications from candidates with foreign nationalities. Therefore, it is nice that Validata has great partnerships with data suppliers so that specific data can be checked quickly and safely."
Sandra Visee, Manager HR Services, and Mirella Zonneveld, Stafadviseur HR Services at Amsterdam UMCC
"It is great that Validata knows the ins and outs of the healthcare sector. They provide smart solutions and sound advice, based on their previous collaborations with other healthcare institutions."
Martijn Meiberg, Product Owner Onboarding at ABN AMRO
"Validata is an important sparring partner with an objective view, strategic insight and expertise with regard to pre-employment screening
Tailor made functionalities
With our user-friendly software, you can significantly reduce the turnaround time of screenings, minimise data entry errors and deliver a quick digital report so your candidates can start working in no time.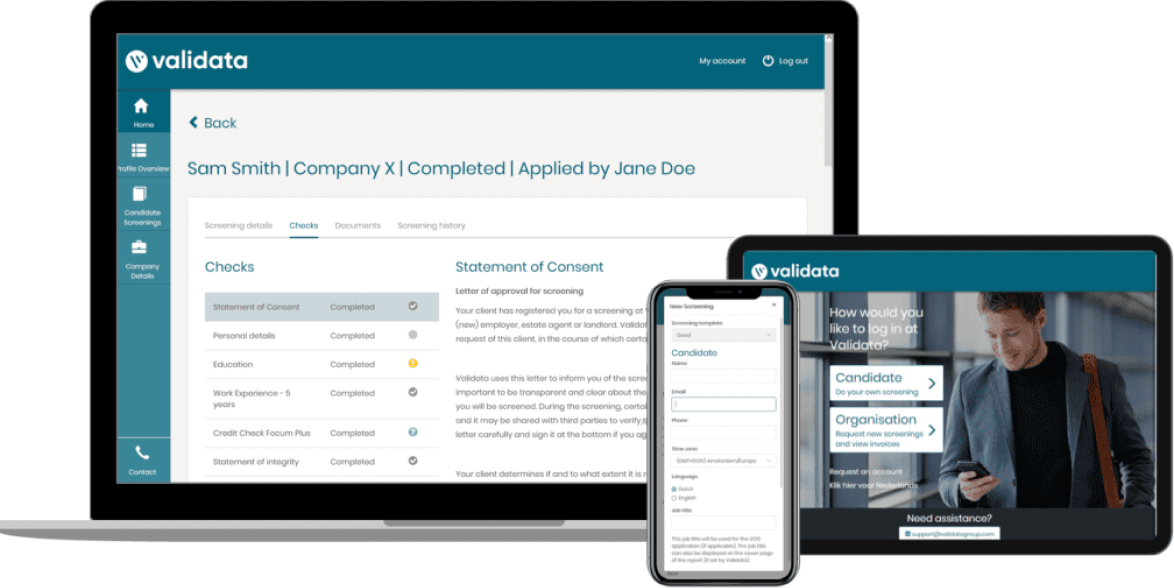 In our application, you can get interim insight into the progress of a screening. When one of the background checks is complete, a preliminary report is made available.
When information is missing or if a referee has not yet responded, our application automatically sends reminders. This automated process reduces turnaround time and supports candidates throughout their screening process.
Integrate with your ATS/HR system
We make it easy to add employment screening to your existing workflow. By doing so, all relevant data is stored in one central place and you can streamline the recruitment process.
Start screening from your ATS/HR system
Validata's API makes it easy to integrate employment screening with your ATS/HR system. Moreover, this will unburden your HR department, with benefits such as faster registration, less chance of manual errors, and all relevant data and results centralized in one location.
Curious about the integration possibilities?
Screening in any sector – for small and large organisations
Regardless of the sector, people determine the success of an organisation which is why Validata offers a tailor-made proposal per industry. Based on your sector and the relevant laws and regulations, we guide you through the process with ease, so you can hire quality talent when you need it!
Contact us
"*" indicates required fields
Contact us
"*" indicates required fields
Contact us
"*" indicates required fields
Download the white paper
Download the white paper